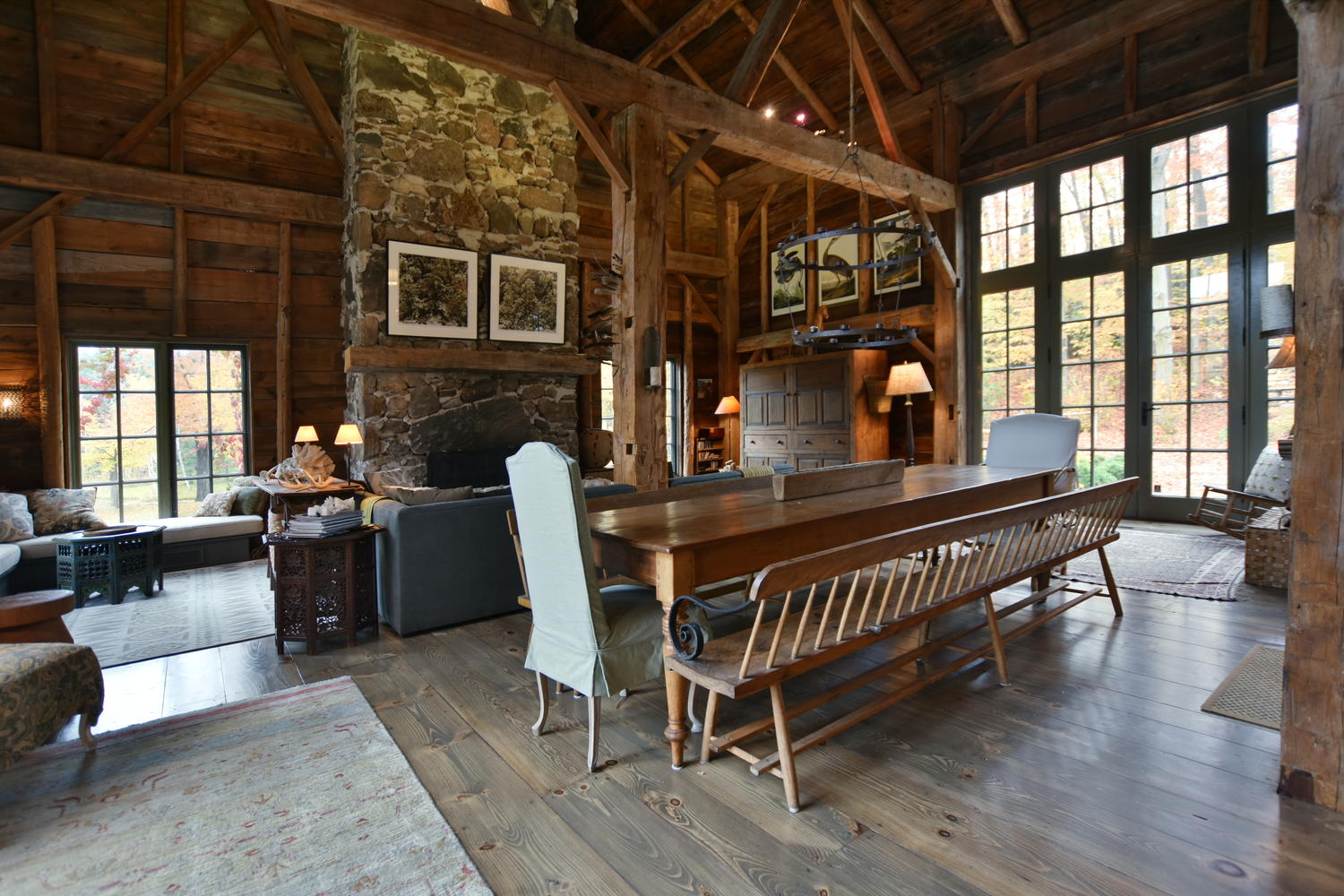 Country House For Rent. "Lyric Pond" which has been featured in shelter magazines and fashion advertising is available this winter.
The 4 bedroom home is an 1843 barn and log cabin situated on a 3 acre crystal clear swimming pond, surrounded by 113 acres of forest, fields, streams and trails.
Pond side BBQ, gardens, games room & minutes from Creemore, Bruce Trail, Devil's Glen & Mansfield
Perfect for a family or couple who enjoy entertaining. Available December 18, 2023 – March 30, 2024. $10,000 per month.
For more details email: basiaregan@royallepage.ca